A visit from world-renowned artist ~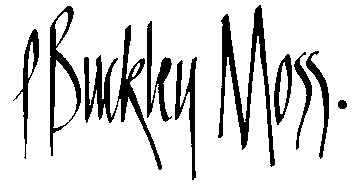 The Friends of the D.D. Collins House was excited to have world renowned artist, Patricia Buckley Moss, visit the historic D.D. Collins House on September 29, 2016. Moss painted an image of Collinsville that included the historic D.D. Collins House, the Memorial Statue at City Hall, and the Beidler Hotel entitled "Echoes of the Past" that was released at an the art show that weekend.
Mark Badasch resurrected his role as Daniel Dove Collins, and greeted Pat and guests as they arrived. Trisha Haislar, in the background, washed all the windows and helped ready the house for the event.
Pat Moss and Bill Iseminger, chairman of the Historic Preservation Commission and member of the Friends of the D.D. Collins House, chat about antiques.
Pat loved seeing the antiques that have been acquired for the D.D. Collins House. Her home in Waynesboro, VA is a converted apple barn that is filled with antiques that she has been collecting for more than 50 years. Two full-size sleighs can be found on the first floor of "The Barn" home.
Pat visits with Stephen Austin Welch, who lives in California, and was in town for the show and toured the house. Kevin Welch from O'Fallon, IL was also present and spent the evening with the artist.